ServiceSource Delaware's FinanceABILITY Program
Providing financial coaching for people with disabilities
On December 17, ServiceSource Delaware's innovative FinanceABILITY program was featured on the National Disability Institute (NDI) website. FinanceABILITY is a comprehensive financial empowerment program designed specifically to meet the needs of people with disabilities in Delaware. The program is provided in partnership with StandByMe of Delaware, a successful financial coaching initiative. FinanceABILITY was also recently awarded $20,000 from the Delaware Financial Literacy Education Fund to support ongoing outreach within the disability services community and continue financial education coaching.
Maria Luna-Medina, FinanceABILITY Coach, is passionate about helping others, making a difference in people's lives and giving back to her community. She is a certified Personal Financial Coach, through StandByMe, and Community Partner Works Incentive Counselor, through training sanctioned by the Social Security Administration (SSA). Through the program, Maria has conducted 400 coaching sessions and served more than 250 individuals.
FinanceABILITY is powerful in its support to assist people with disabilities achieve financial stability, access SSA work incentives, and develop personal resources. Individuals within the program learn how to open bank accounts, build savings, pay down debt, improve their credit score, while ensuring that those that receive a public benefit are following SSA rules and regulations.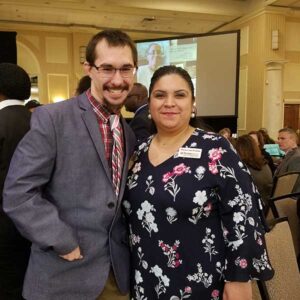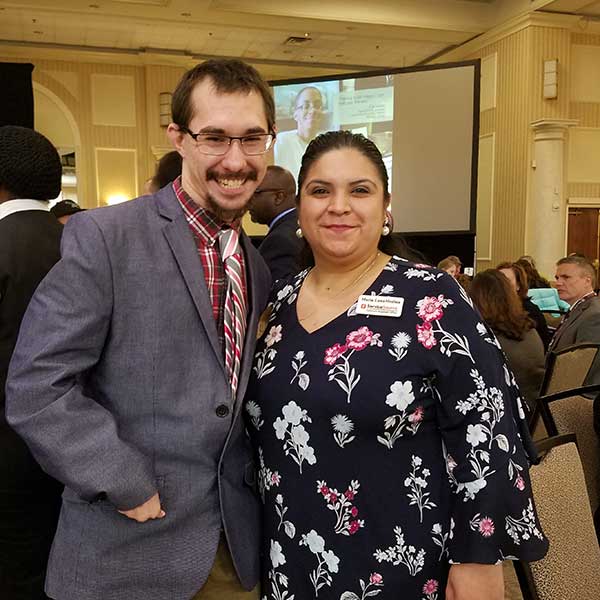 Robbie, age 28, lived at home with his parents because his only income was from SSA disability benefits, but he was determined to obtain full-time employment and live in his own apartment. Robbie began working with FinanceABILITY in 2016 and established three goals: (1) get a job, (2) get off Supplemental Security Income (SSI) and (3) live independently. Shortly after he started the program, Robbie began meeting his goals. With the support from the Division of Vocational Rehabilitation (DVR), Robbie started a new full-time job, which offered employee benefits. Over the next few years, he applied for a secured credit card, built up his savings, improved his credit score and paid down his student loans. He plans on becoming a first-time home buyer in 2020.
By having access to these services, people with disabilities are empowered with the knowledge, tools, resources and personal coaching to increase their independence, self-sufficiency and financial well-being.
To learn more about the FianceABILITY program, click here.
To read the NDI article in full, click here.