About the Program
ServiceSource's Wellness Center for Older Adults (WCOA) includes a Day Program, Recreation Activities, Technology Access and Assistive Technology, Support Groups, and Health Screenings for Fairfax County community members.
There are a number of partners committed to offering programs, presentations, and services at the WCOA to assist in meeting the needs of the populations we serve.
Location 
4027B Olley Lane
Fairfax, VA 22032
703-970-3601
Hours of Operation
Open Monday to Friday
9:00 – 3:30 PM
Informational Contact
Email: VAWellnessCenter@servicesource.org
Phone: 703-970-3601
To download the September/October Activities Calendar in PDF format, click here. 
Join the Wellness Center for these free community events: Brown Bag medication Safety and Workshop, Tuesday, September 5th at 10:30 AM, 6 Pillars of Brain Health Wednesday, September 13th at 1:00 PM, Dementia 101 seminar on Tuesday, September 19th at 1:00 PM, and a Fall Prevention Presentation on Thursday, September 21st at 11:00 AM.
'Brown Bag' Medication Safety Event and Workshop – NOVA Scripts Central will present a workshop at 10:30 for all to join.  September's topic is Allergies. They also offer free confidential medication reviews and educational materials to people with concerns about their health. Appointments are in 30-minute increments. 11 AM-2 PM, reserve your appointment by emailing VAwellnesscenter@servicesource.org or calling 7703-970-3601!
6 Pillars of Brain Health – Join a discussion by AARP to explore information on the pillars including ongoing exercise, restorative sleep and eating right. Puzzle books will be provided!
Dementia 101 – Learn the basics of dementia, including Alzheimer's disease and other dementias from Insight Memory Care Center. While not everyone travels the same path, come and learn about the general stages to help you anticipate future changes.

Fall Prevention – Falling is not a normal part of aging. You can prevent falls by doing the right exercises, making your home safer, getting regular health checkups, and more. Learn steps you can take to stay safe from Sara Pappa, Northern Virginia Falls Prevention Alliance coordinator.
The vision of the WCOA is to offer both virtual and in-person services for older adults and individuals with developmental disabilities from the community, engaging in meaningful activities together, supporting accessibility and full inclusion for ALL participants.  The WCOA serves to foster positive health choices among older adults through individual and group consultations, activities, and health education programs.
For a look inside the wellness center and resources available for adults with disabilities, older adults, and caregivers, click here to watch this episode of Mature Living.
Program Goals
Provide access to in-person and virtual therapeutic activities and achievement of therapeutic benefits
Facilitate social engagement to develop meaningful social connections and decrease social isolation
Empower older adults and adults with disabilities to engage in preventative health screenings, medical and clinical consultations, and education
Promote health, preventing injury, and managing chronic conditions
Support an inclusive environment for participants with disabilities and community members to engage in meaningful activities together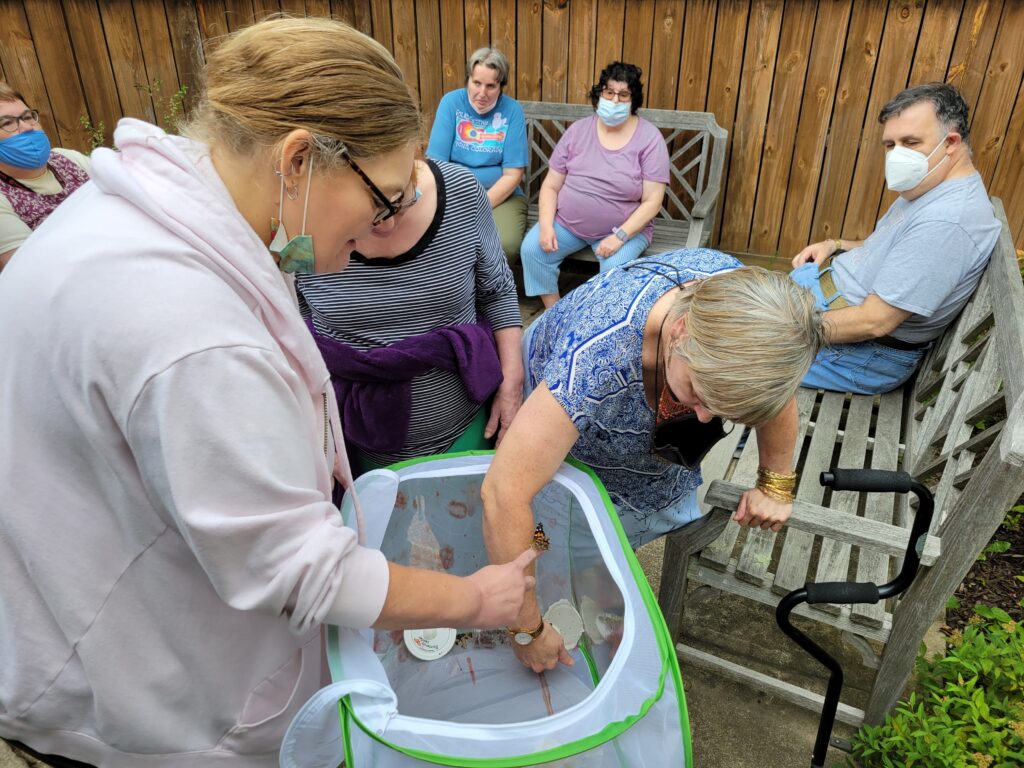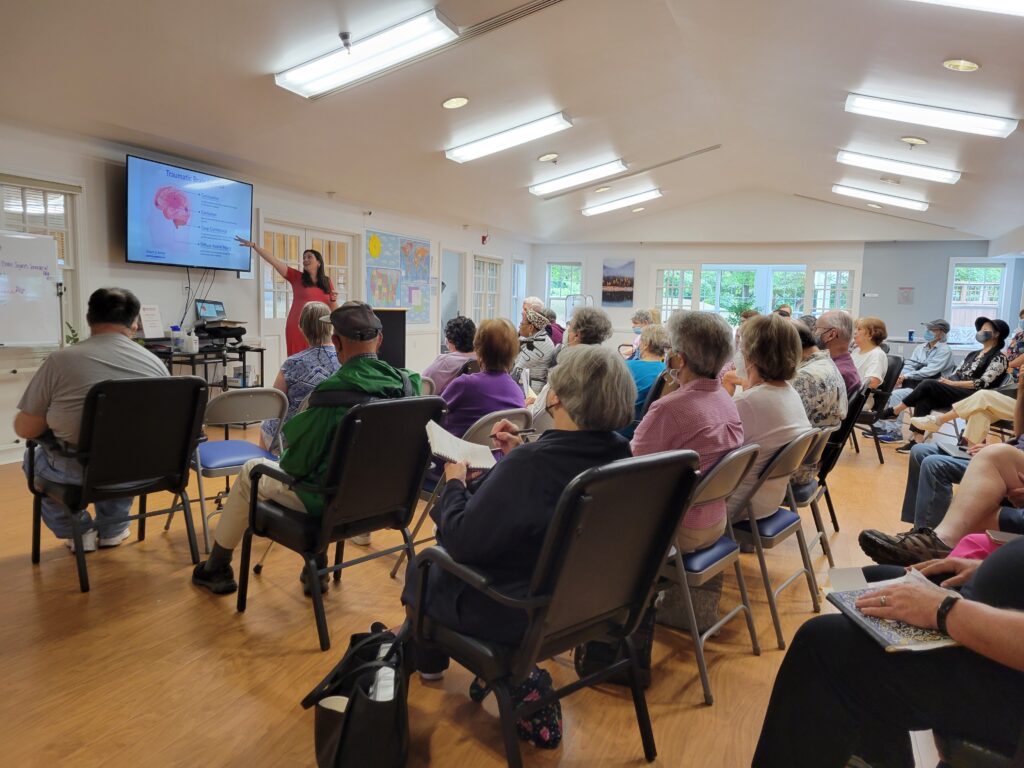 Types of Activities
Brain Games and Cognitive Activities
Exercise and access to fitness room equipment
Health and Wellness Education
Music, dance and art therapy
Preventative Health screenings
Volunteering in the community
And more!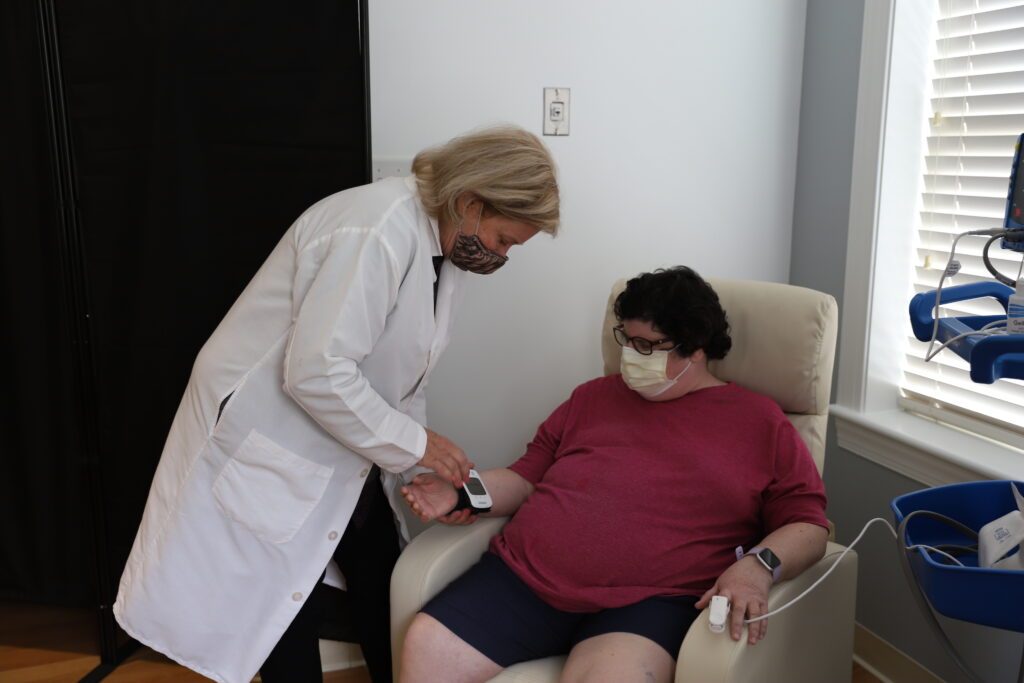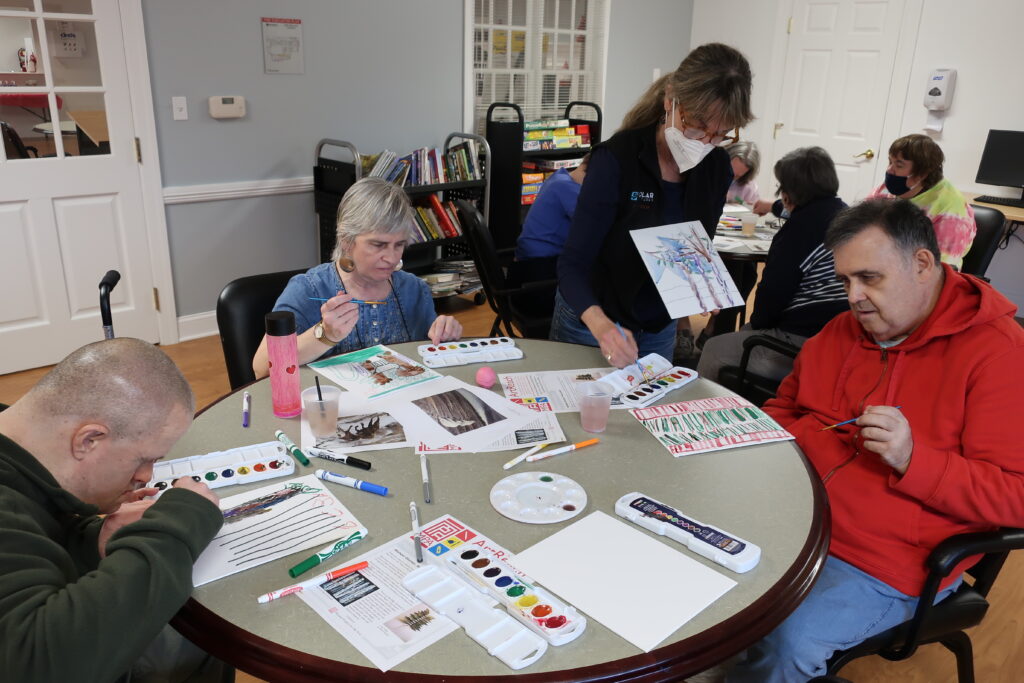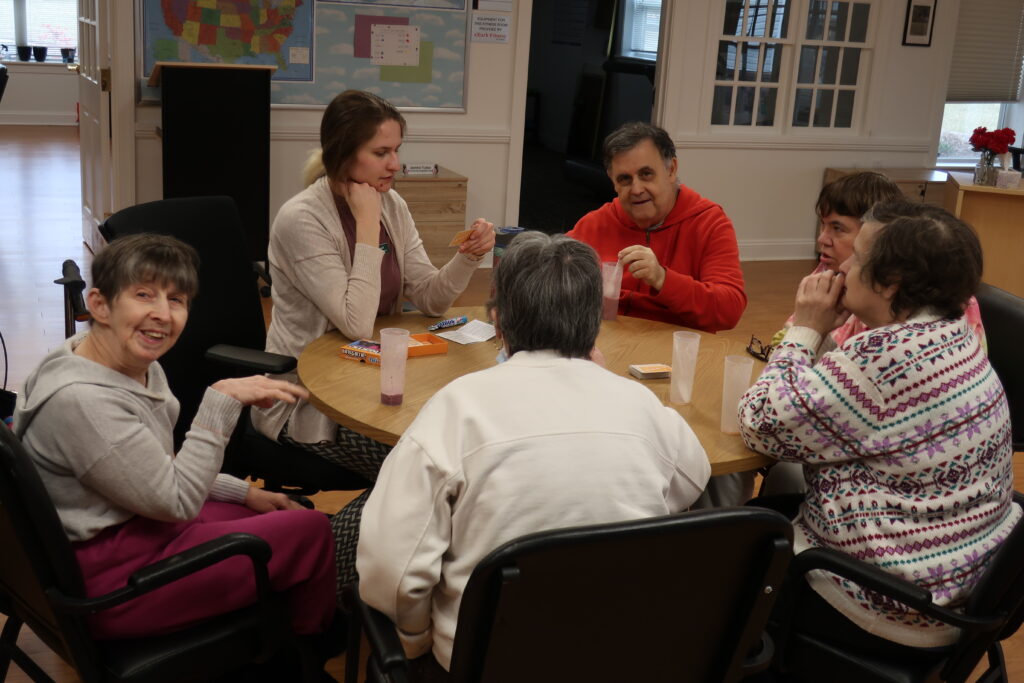 Community Partners and Services

AARP Virginia
Hybrid Programming and workshops

American HealthCare Professionals
Consultations by appointment
Education Presentations
Preventative Health Checks
Telehealth
Wellness programs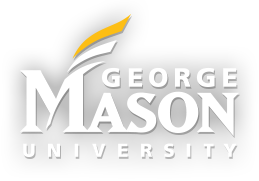 George Mason University – Center on Aging
Clinical Interventions such as health screenings
Practicums and Internships
Research on Aging
Workforce Training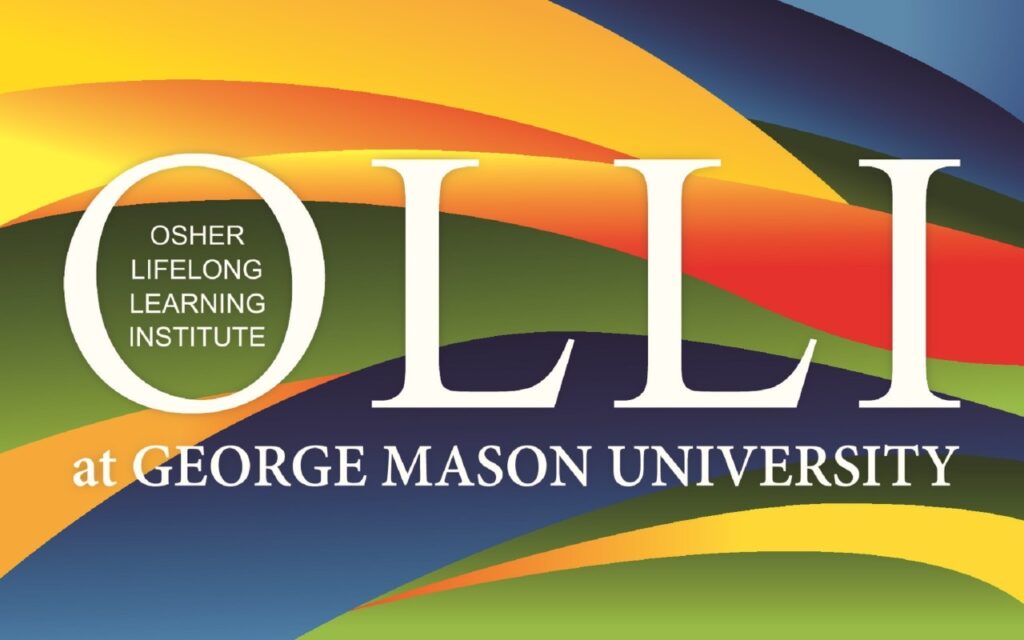 Osher Lifelong Learning Institute (OLLI)
Courses for 50+ Community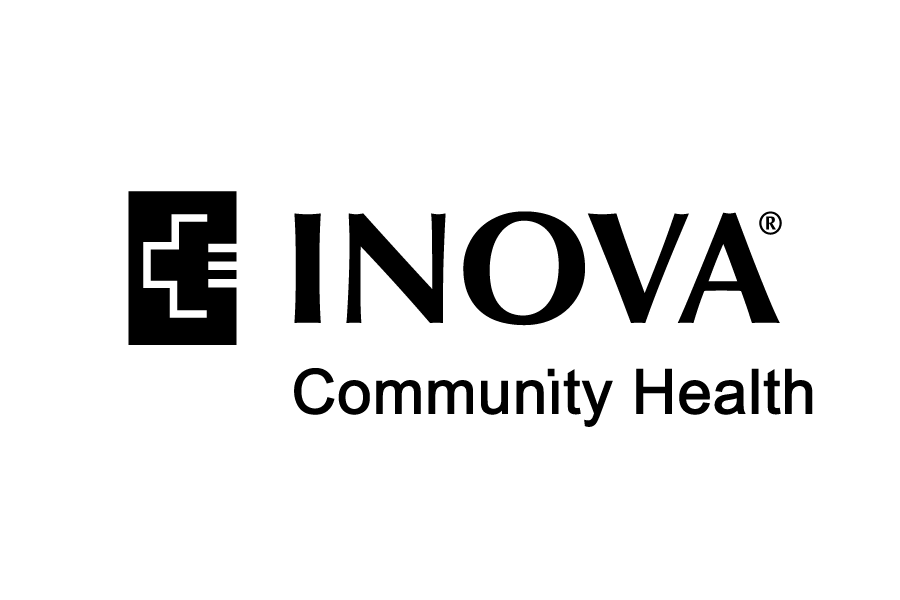 INOVA Medical House Calls
Resource and referrals for ancillary services

Insight Memory Care
Caregiver Classes
Dementia Friendly Fairfax classes
Memory screenings

Marymount Univesity and the Northern Virginia Falls Prevention Alliance
Fall Coalition and Fall Prevention Month activities
Monthly seminars
OTAGO exercise program

McLean Project for the Arts
Creative art sessions
Drawings, paintings and mixed media collage
All materials provided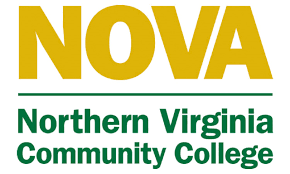 NOVA Community College (NVCC)
Interact with participants interested in OT and PT services
Promote excellence in preventative health care
Utilize community resources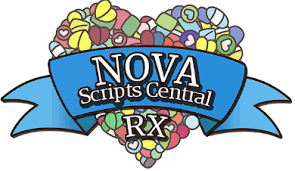 NOVA Scripts Central
Medication Safety education and Brown Bag events

Parkinson Social Network
Cafes (informal socials)
Support Groups
Webinars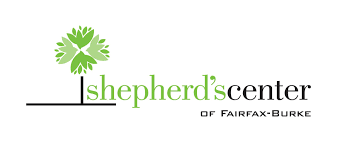 Shepherd's Center of Fairfax-Burke
Free transportation to and from medical appointments, including participation at the WCOA

Shenandoah University
Create occupational profiles
Develop person-centered activities
Interact with participants interested in OT services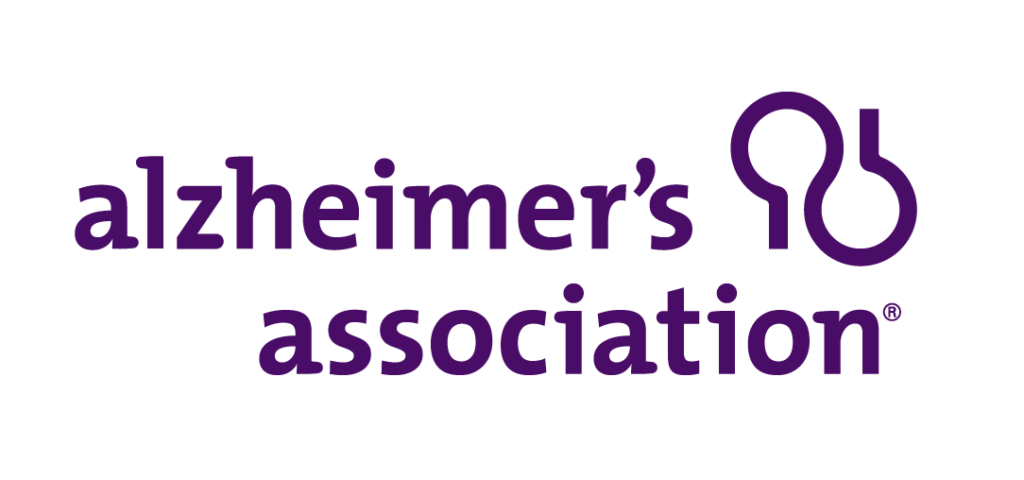 Alzheimer's Association
Monthly in-person education sessions
Words from Our Community Partners
"We are founded by medical clinicians whose "people first" approach remains true today and, as part of our partnership, will be accessible to older adults wishing to participate at the WCOA."
"We are dedicated to bringing students, practitioners, older adults, and family caregivers into the WCOA. Programs and services provided by our Center on Aging will include workforce training, clinical interventions, research, practicums and internships for students."
"We will offer monthly programming that includes a support group for those with Parkinson's and a group for their carepartners. Our monthly Café is an informal social alternative to support those with Parkinson's, their carepartners, caregivers, families and friends."
"We are excited to partner with the WCOA. The mission of our Occupational Therapy division is to produce occupational therapists who promote the health and well-being of individuals and communities to enable participation in meaningful life occupations."
"The WCOA is an amazing partnership and collaboration of nonprofits and service agencies in Fairfax County expanding inclusion opportunities for older adults and adults with different abilities. Our flagship transportation provides rides to older adults for medical appointments. We will also provide transportation to older adults wishing to visit the WCOA."
Frequently Asked Questions (FAQs)