About the Program
Warrior Bridge is a vital connection to resources and support for veterans with disabilities as they seek employment, self-sufficiency and improved quality of life. In response to an overwhelming need for coordination among veteran-serving organizations, Warrior Bridge works to facilitate greater collaboration among government agencies, non-profit organizations, and private sector employers.
ServiceSource has a variety of Warrior Bridge services available in Florida, North Carolina and Delaware.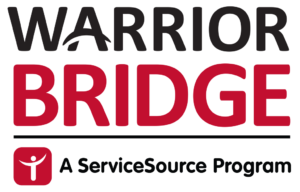 Warrior Bridge Services (by region)
Florida: Employment Assistance and Support
This is a supported assistance and job placement program that help veterans and service members with disabilities and their families transition back to civilian life. The program assists with employment readiness, job development, job placement and  job coaching, as well as veteran resource navigation. Warrior Bridge partners with numerous state, local and non-profit agencies and organizations in a team effort to address the needs of our veteran community. For eligible veterans, Warrior Bridge also provides financial assistance for certifications, training programs, etc. that help veterans achieve self-sufficiency. Over the past 10 years, Warrior Bridge Florida has placed over 500 veterans and spouses in competitive employment.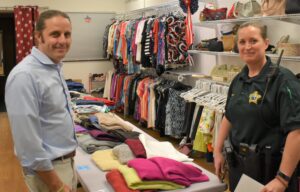 Florida: Veterans Mall
Operated by the all-volunteer Abilities Guild, the Veterans Mall in Clearwater, FL distributes new household items such as small kitchen appliances, cookware, protective face masks, bed and bath linens, as well as business attire and other necessities for wounded veterans transitioning from homelessness into apartments in the community. 
Since its grand opening in October 2011, the Mall has served more than 3,600 veterans.
North Carolina: Employment Assistance and Support
The North Carolina Warrior Bridge program has provided supported employment assistance and job placement to more than 400 veterans and transitioning service members with disabilities and their families. The program assists with resource navigation, employment readiness, job development, job placement, job coaching and peer support. Warrior Bridge also supports with skill training and provides a barrier removal fund which helps with financial aid, housing and mental and physical health referrals.
North Carolina and Delaware: Home Starter Kits
ServiceSource offers Home Starter Kits for veterans and their families as they transition into more permanent housing. Home Starter Kits contain essential household items such as dinnerware sets, cookware and kitchen appliances.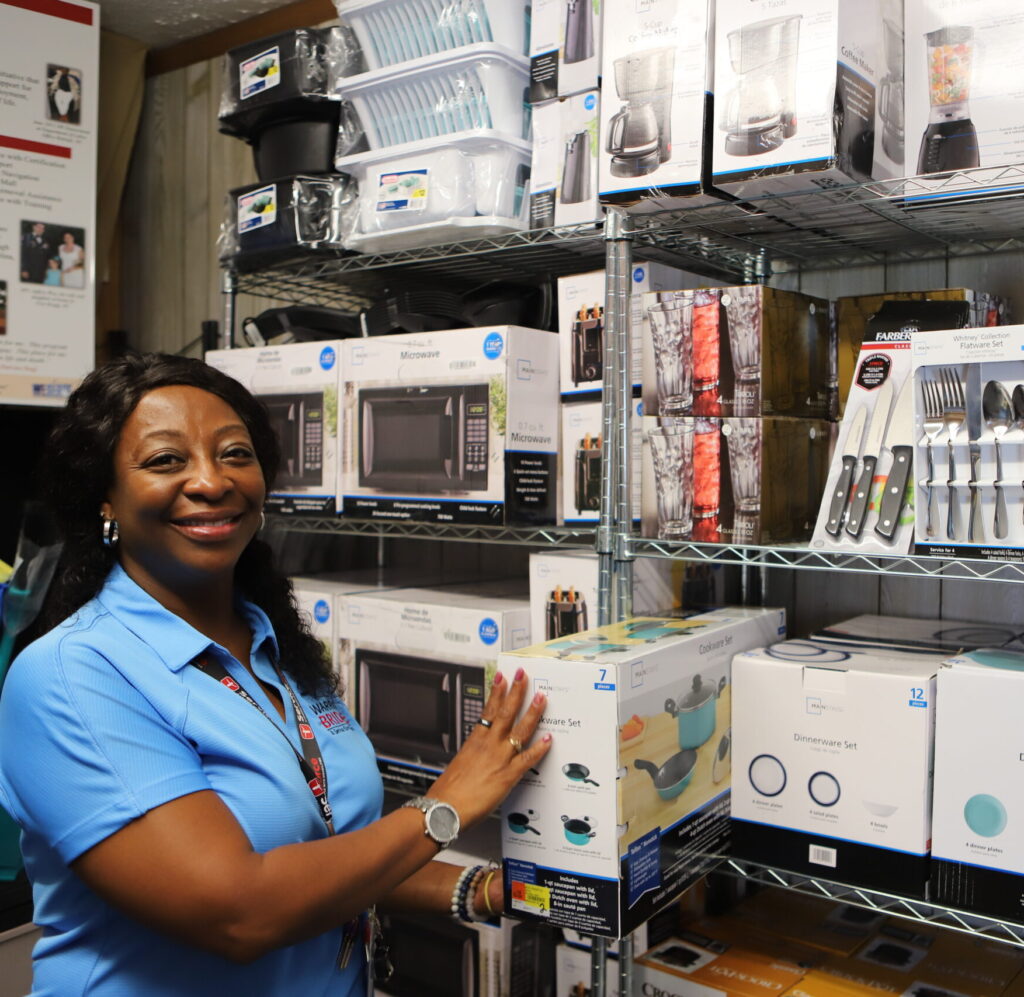 Awards
HIRE Vets Medallion Awards
ServiceSource Virginia, Delaware and North Carolina are honored to be recognized by The U.S. Department of Labor as HIRE Vets Medallion Program Award recipients. The award recognizes our commitment to hire and retain veterans, establish employee development programs and improve veteran retention.
AMVETS Veteran-Friendly Employer of the Year
ServiceSource was recognized as the AMVETS Veteran-Friendly Employer of the Year (medium company).  This award recognizes employers who make a commitment to include veterans in their organizational culture through both their hiring practices and community involvement.
Resources and Links
For veterans-specific resources and information, visit our Veterans Resources webpage.