CW44-TV Bayside Show recently did a feature on ServiceSource Florida's Sign Language Interpreter and Deaf Services (IDS) Program. Click here to watch the segment.
Autumn Samuels, Manager of the IDS Program and Tami, who has been deaf since birth joined Bayside show host, Sheli Sanders to highlight Tami's story and the benefits of ServiceSource's program.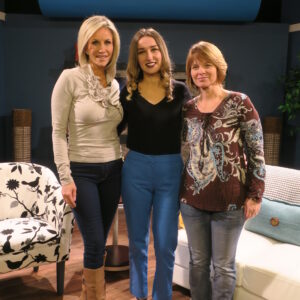 According to the U.S. Census, the Tampa Bay Area has the third largest population of people who or deaf or hard of hearing in the United States and the sixth largest in the world.
To close the gap in services and meet the needs of the local community, ServiceSource Florida launched our Interpreting and Deaf Services Program in 2017. This program advocates for people who are deaf or hard of hearing and provides in-person interpreters throughout Greater Tampa Bay. We also have the capability to provide video-remote interpretation, both statewide and nationwide.
During the interview, Autumn & Tami highlighted the resources ServiceSource provides and how supports accommodate the needs and aspirations of the deaf and hard of hearing population. They also discussed the need for more qualified interpreters in the area.
Floridians, stay tuned for another airing of the segment on CW44-TV Spectrum Channel 4 and 1004HD in Tampa on Sunday, April 28 at 6:00 am.