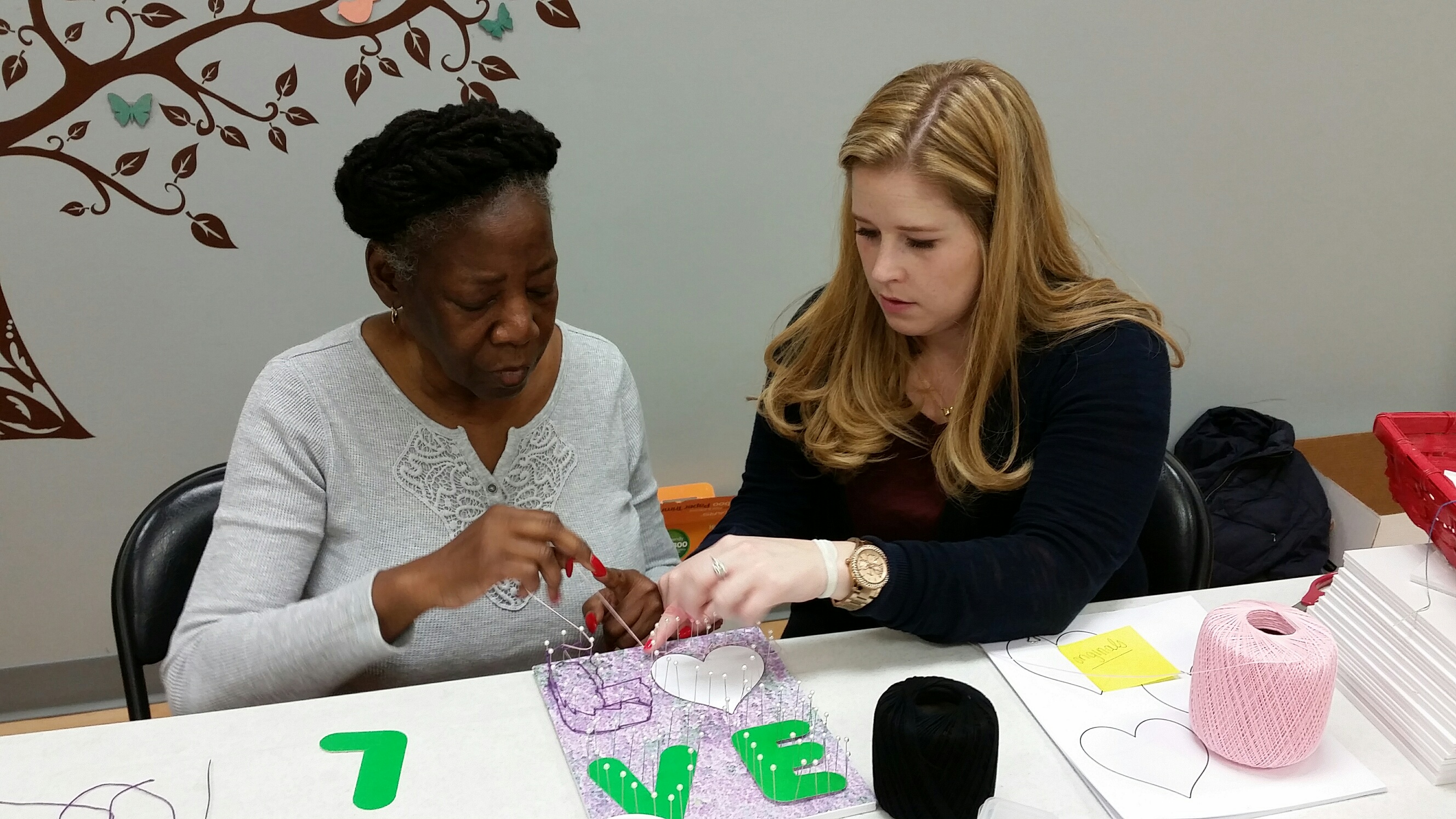 On July 1, 2015, ServiceSource Inc. began providing support to seniors at Fairfax County Senior Centers. Through a contract awarded by the Fairfax County Department of Neighborhood and Community Services (NCS), ServiceSource was able to provide these social inclusion services that emphasized adapted activities and case management for seniors. The ServiceSource program, formally known as Senior Services, enables seniors with minor cognitive and physical disabilities to actively participate in the day-to-day activities at various Fairfax County Senior Centers.
During the first year of operation, the program achieved every goal set by the contract, including the transformation of the former medical system to a socially inclusive model. The transition was extremely successful: the program met senior's needs and interests while increasing support for individuals and families moving through the continuum of care. "One of our biggest accomplishments is the number of people we have served. We've increased by 148 individuals in the past year," Kristin Roman, Director of Senior Services at ServiceSource.
ServiceSource Senior Services serves two groups of individuals. The first group includes those looking for adaptation during activities and case management, which includes one-on-one sessions with the team's Recreation Therapist and Case Manager to assess and address individual needs. The second group includes short-term services such as referrals or temporary modifications in activities.  Kristin explained that one of the strengths of the program is the ability of the recreation therapists and case managers to not only assess individual needs but also to implement customized programs based on those needs.
Another successful change ServiceSource has made since taking over Senior Services was the development of an "assessment toolbox" to better support the movement of seniors along the continuum of care. When an individual comes in, they may not realize the full level of care that they need to be successful; the toolbox allows the recreation therapists and case managers to better assess what additional supports are needed and which partner referral will help the individual thrive.
In July 2016 ServiceSource Senior Services expanded their community inclusion initiative by creating the Senior Community Inclusion Program (SCIP).  This program is supported by funding from the Fairfax County Consolidated Community Funding Pool (CCFP) and the ServiceSource foundation.  The Senior Community Inclusion Program is dedicated to supporting individuals aged 50 and over with intellectual and/or developmental disabilities seeking senior community activities.  Ongoing support and referrals are given for appropriate program(s) such as Senior Centers, Adult Day Health Care Centers (ADHC's), or other community programs.  During the program's first year it completed outreach to 28 individuals and enrolling 18 of them into Fairfax County Senior Centers.
As ServiceSource Senior Services rolls into its third year, the focus on community inclusion as well as physical and mental health is at the forefront. The newly introduced Stay Active and Independent for Life (SAIL) is a special fall-prevention program that empowers seniors through education, aerobics, balance exercises, strength training, and stretching exercises.  Through a training partnership with Northern Virginia Falls Prevention Alliance (NVFPA) and Marymount University, ServiceSource staff implemented SAIL at four senior centers last year. The overwhelmingly positive feedback from attendees has led to SAIL's expansion to three more centers, with the hopes of reaching all fourteen senior centers in the near future.