About the Awards
ServiceSource is proud to recognize our outstanding employees who have remained essential during the 2020 public health emergency during a virtual recognition presentation. Join us as we celebrate and recognize the outstanding achievements of our workforce who remained on the job, providing essential services.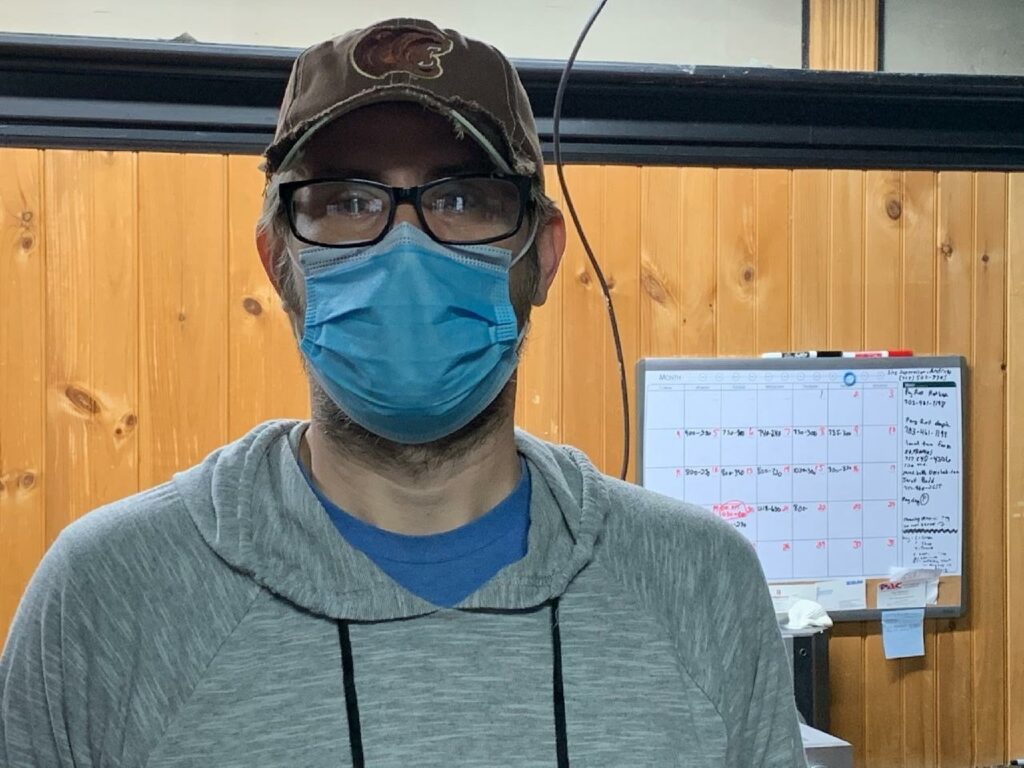 To stay updated with us, sign up to receive our emails! You can also connect with us on social media, @ServiceSource1.
A Letter from Bruce Patterson, CEO
Read the latest letter from Bruce Patterson, CEO to honor the 75th observance of National Disability Employment Awareness Month (NDEAM) and officially kick-off the recognition of this years' Service Excellence Awardees.
Service Excellence Awardees
Congratulations to all of our 2020 Service Excellence Awardees! ServiceSource is proud to recognize you for your contributions and dedication this year as essential personnel.
Click here to view the awardees!
Virtual Award Presentations
Having any trouble viewing? Visit our YouTube Channel, @ServiceSourceOnline
ServiceSource North Carolina
Service Excellence Awardee Spotlights
Shawn Patton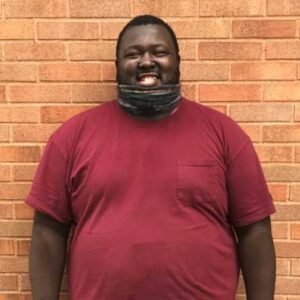 Shawn was hired to ServiceSource as a Laborer at our federal government contract in St. Louis, MO. Within five years, Shawn was promoted to Warehouse Specialist due to his positive attitude and work ethic. Shawn exemplifies compassion through both his commitment and attitude. Over the years, Shawn has developed a "willingness to serve" attitude that aligns with ServiceSource's mission and the excellence we strive to perform. "Shawn is great at his job, but what makes a difference is the way he does it," says Derek Reichert, Logistics Manager. He consistently receives exceptional customer feedback, and most importantly, he has fun at his job. On a busy day, the best encouragement you can often hear is Shawn passing by a department telling his teammates to "keep up the strong work!"
Shawn has experienced some challenging life changes over the past year. Despite the setbacks he has faced, Shawn has taken control of his finances, his housing and has stepped up to care for those who have cared for him. "He is a one-of-a-kind employee," continues Derek.
---

Nilda Trawiekwoman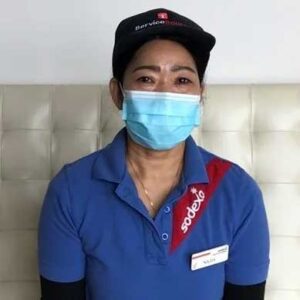 Nilda has worked with ServiceSource for more than 10 years on our Food Services contract with the Dover Air Force Base (DAFB) in Delaware. "I love my job. I always have my ServiceSource family to rely on," said Nilda. Nilda always has a smile on her face, is reliable and illustrates the meaning of dedication.
"You never see Nilda not busy. She is an outstanding employee," said Kristine Hunt, Project Manager, DAFB. She is also a team player who happily helps her coworkers. She does not hesitate to show new employees the ropes or how to perform and accomplish tasks correctly.
---

Nicholas Van Pelt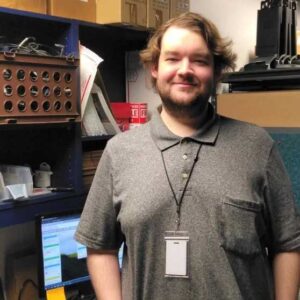 Nick was served through ServiceSource Florida's Job Placement program. He is employed at a local technology firm and is responsible for repairing the hardware of kiosks at various stores in the community. His passion to enter the Information Technology (IT) field was evident as he explored this career path with his Employment Specialist. He gained transferrable skills through a temporary position and continued his studies to obtain a CompTIA A+ certification, a preferred certification for technical support and IT operational roles. "I understood getting my dream job was a process," said Nick.
Nick describes being forced to face his independence after the loss of his parents. When he began working with ServiceSource, the idea of getting a job, much less succeeding in one seemed daunting to him. Allyson, Employment Specialist says "It's stories like Nick's that are the reason I do my job. Nick came from doubtful scrutiny to open-mindedness to optimism, and now he's overcoming and succeeding."
Sponsors
Thank you to our Service Excellence Awards Sponsors for being partners in our efforts to recognize our outstanding essential employees.
Interested in helping recognize our essential workforce? Click here for our 2020 Sponsorship Opportunities.