About the Awards
This year, ServiceSource celebrates the 2018 Service Excellence Awards with the theme, Recognizing Excellence and Empowering Growth. The awardees this year, including staff, participants and community and corporate partners uphold the ServiceSource mission. Please join us in congratulating these individuals and companies who are creating inclusive communities.
Delaware
On October 17, ServiceSource Delaware honored participants who have made great strides in their job development and recognized key community members who help strengthen our mission.
Community Placement Employee of the Year: Jesus Garcia
AbiltyOne Employee of the Year: Jordan Engle
Employer of the Year: Masley Gloves
Community Partner of the Year: Switch Skate & Snow
Florida
On November 2, ServiceSource Florida held its Service Excellence Awards at the Marriott Sand Key in Clearwater Beach.
Placement Employees of the Year:
Jessica Fernandez
Jeffrey Smith
Thomas Burnett
Kayla Wilhelmi
Caitlyn Forman
Amilcar Urroz
Community Partners of the Year: Tarpon Springs Aquarium, The Konger Family and AARP Florida and Colleen Krepstekies
Corporate Citizen of the Year: Publix Super Markets
Community Employer of the Year: Peter Szymaniak, BarProducts.com
Special thanks to our host Ann Kelly, from WDUV-FM's The Dove Radio and ServiceSource Board of Directors Treasurer Frank Burke for his warm remarks.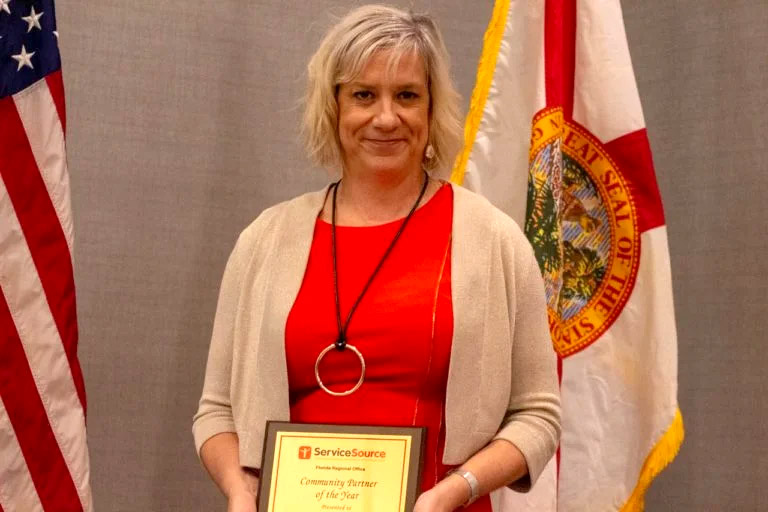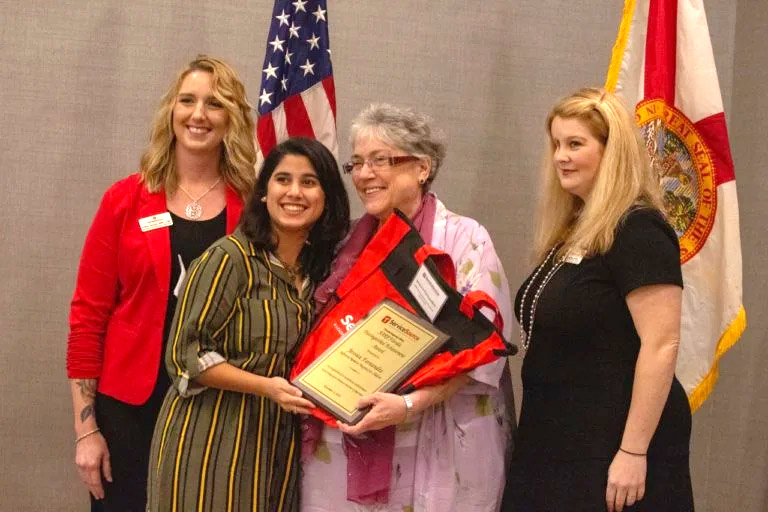 North Carolina
On October 24, ServiceSource North Carolina was honored to recognize over 35 employees with disabilities who work at Fort Bragg, Cherry Point, VA Hospital and throughout our community, as well as our community partners at our annual Service Excellence Awards banquet at the beautiful Cape Fear Botanical Garden. The night was sponsored in part by ProGuard Service and Solutions.
Community Partners of the Year:
Dr. Scott & Avery Cameron, Friendship House Fayetteville
Wade Duggins, Duggins/Smith Companies
Highland Presbyterian Church
Andy Privette, Design to Build
Jimmy Hall, Jimmy Hall and Son Heating, Air Conditioning & Electrical Contractor
ServiceSource Staff Employee of the Year: Narda Rogers, Employment Development Specialist
ServiceSource Community Placement Employee of the Year: Jarrel Hunt, Vocational Rehabilitation Services, McDonald's
ServiceSource AbilityOne Employee of the Year: Jaleesa Covington, Fort Bragg Food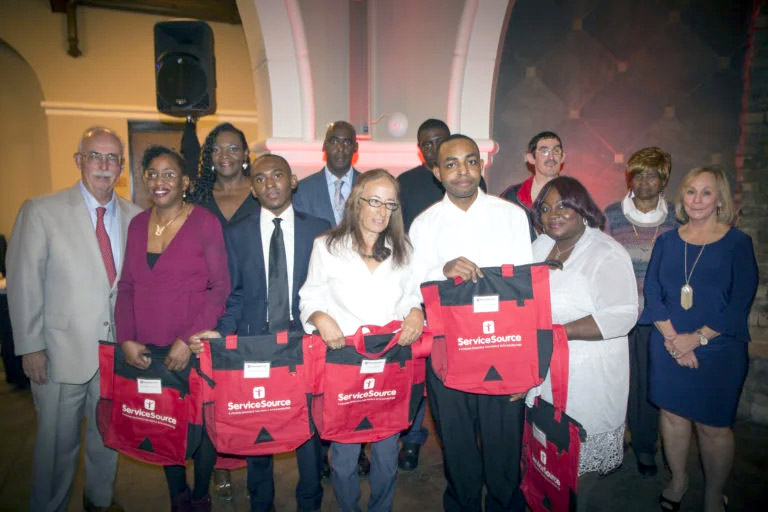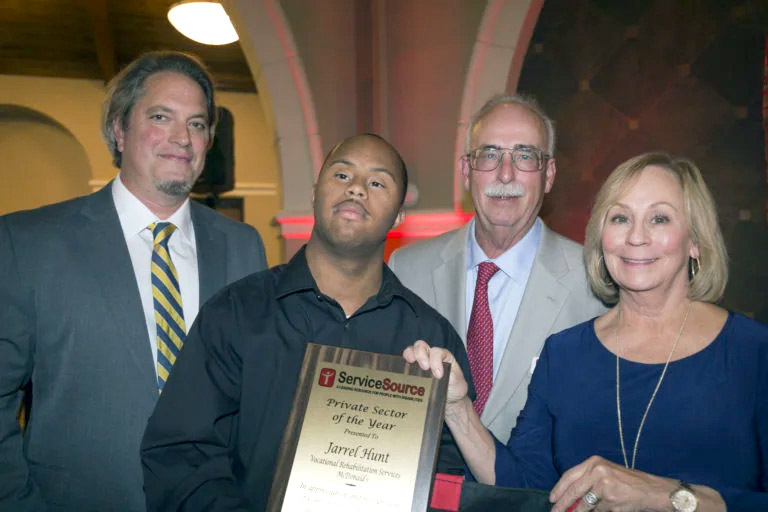 Virginia
On October 18, 2018 ServiceSource Virginia welcomed staff, participants, familes, and caregivers to the Service Excellence Awards banquet held at the J.W. Marriott in Washington, DC.
Staff Employee of the Year Award: Adam Hughson, Site Maintenance Manager, Mark Center
Community Partner of the Year: Bryan Gauthier, Oakton Wine Shop & Bistro
Placement Employee of the Year: Richard "Ricky" Kuron, Laborer, Fort Belvoir North Post Express
Community Inclusion Services Participant of the Year: Ron Lambert, Chantilly Community Integration Center
Thank you to Erika Gonzalez, Anchor and Reporter NBC 4 Weekend Evening News for hosting the event.