Meet David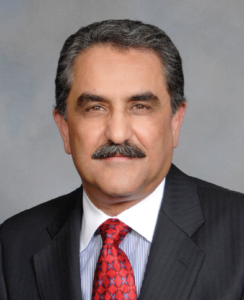 David Hodge came to ServiceSource in 2001 as the first Chief Financial Officer at ServiceSource. Prior to that, he spent over 25 years in the corporate sector in public accounting, Fortune 500 and start up business operations. He came to ServiceSource, intrigued by the mission, and never looked back. And, as he would be the first to tell you he didn't expect, he discovered a love for the mission that turned him into a fierce advocate in all of his work at ServiceSource.
David's vision and foresight have helped to develop all our affiliate organizations, their sustainability and resources. He helped ServiceSource create organizational infrastructure and capacity for new opportunities and new service markets. Under David's direction as CFO, the ServiceSource network grew from a $27 million organization in 2001 to a $195 million network of programs in multiple locations upon his retirement in 2019. He assured financial positioning, long term strategy, negotiations, facilities and systems that made growth and development of mission possible.
As anyone who interacts with David knows, he has been a staunch defender of the mission of ServiceSource and the individuals with disabilities whom he and we are honored to serve. In addition to bringing his professional expertise and discipline to ServiceSource, he gives personal resources and financial support—and passionately encourages others to do the same.
If you would like to make a contribution to the David H. Hodge Honorary Scholarship, visit www.servicesource.org/donate. Please note Hodge in the memo line or designation comment box.
This scholarship is made possible by the Community Assistance Endowment through the ServiceSource Foundation. To learn more, visit www.servicesource.org/community-assistance-endowment/