Meet Janet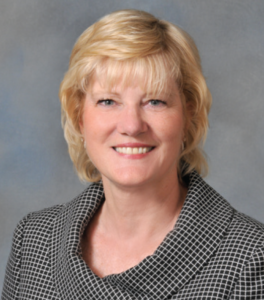 Janet Samuelson joined ServiceSource as the President and Chief Executive Officer (CEO) in 1993. Her roots in the non-profit sector go back more than 40 years when she began her career as a Vocational Instructor with the Hartford, CT ARC. However, her interest and desire to advocate and empower those around her traces back to her childhood. Janet's parents were both in public service – her father elected Probate Judge for 25 years in Connecticut; her mother a public school teacher.
Janet's interest to engage in her community and effect impactful change is aligned with her instinctual understanding of policy, opportunities and partnerships. Under Janet's guidance, ServiceSource has grown from an $11 million organization in Fairfax County, VA, that served less than 600 individuals with disabilities to a network of affiliated non-profits serving more than 27,000 individuals across 12 states with a combined annual budget approaching $200 million.
More impressive than the unprecedented growth is the way Janet led and expanded the scope of ServiceSource programs. Janet's visionary leadership style to engage, listen, learn and see value in every person she connects with, resulted in four separate non-profits that became affiliated with ServiceSource.
Growth of ServiceSource was nurtured under Janet's oversight, leveraging and supporting the best that each non-profit brought to the affiliation to make the collective entity better because of the affiliation. In all that Janet does, she holds sacred the stewardship entrusted to her and understands the enormous impact on the individuals we serve as well as their circle of family and friends.
One of Janet's goals before retirement was to encourage the development of an Endowment that could assure resources to help individuals and families with needed assistance not available from other sources. To that purpose, the Community Assistance Endowment Fund was formed in 2017.
If you would like to make a contribution to the Janet Samuelson Honorary Scholarship, visit www.servicesource.org/donate. Please note Samuelson in the memo line or designation comment box.
This scholarship is made possible by the Community Assistance Endowment through the ServiceSource Foundation. To learn more, visit www.servicesource.org/community-assistance-endowment/