Milan Micochero is a participant of ServiceSource Florida, receiving support from the Vocational Rehabilitation (VR) team in West Palm Beach, FL. Initially questioning her career path, Milan completed On-The-Job Training with two community employers. She lost her first job due to the pandemic but resumed her search and gained employment as a Dining Attendant at Arbor Oaks, an assisted living community. She quickly made friends with her teammates and expressed interest in working with older adults. She also said she sees herself continuing to grow within the organization.
"The VR team helped me more than I can imagine," shared Milan. "Before connecting with VR, I was struggling to figure out what to do next, but my job coach supported me so much especially with my training." Milan also discussed an increase in her confidence and self-motivation. "I'm more assured than ever in my path in life."
During Milan's time in the program she successfully completed the Pre-Placement Training, Self-Advocacy, and Peer Mentoring programs. Milan shared that through VR she has learned more about herself, her interests, and her disability. "I don't want others living on the Autism spectrum or others with disabilities to feel like it holds us back. My disability helps me."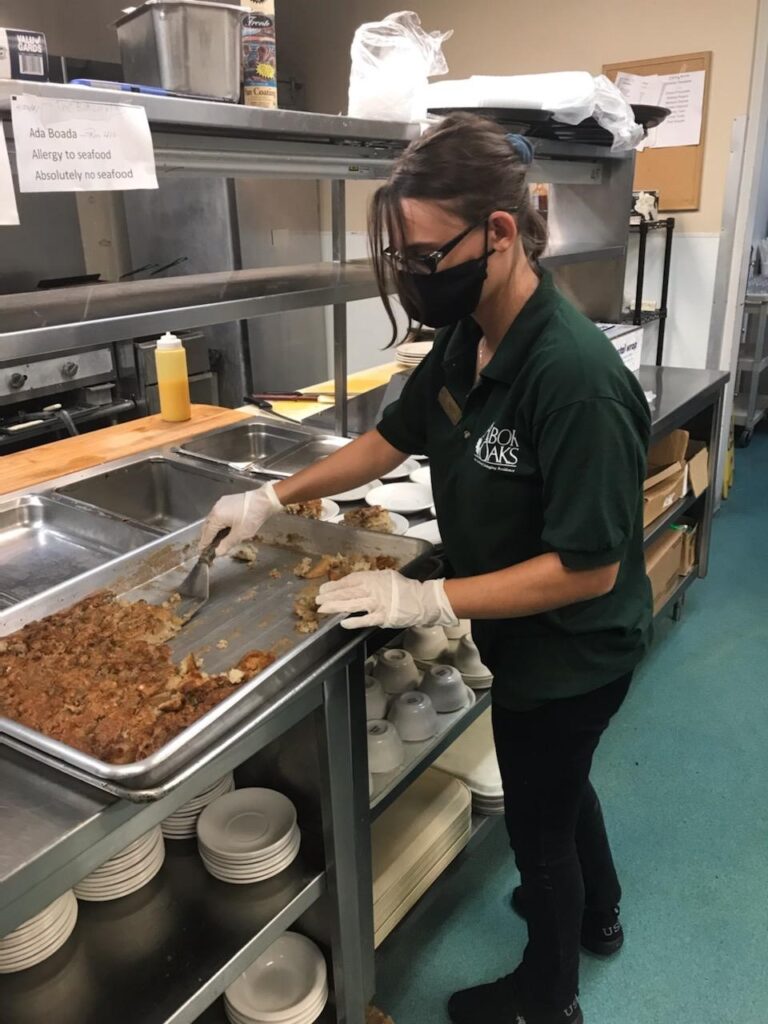 ServiceSource Florida provides Vocational Rehabilitation services in ten workforce regions throughout the State.
For more information or to contact us, visit our webpage below!