ServiceSource partners with employers in the DC Metro Region, Delaware, Florida, and North Carolina to learn more about their business needs and match them with qualified candidates. We regularly meet with hiring managers to learn more about your job openings and expectations for the knowledge, skills, and abilities of candidates. Then we review the qualifications and interests of our job seekers and provide resumes of individuals who meet or exceed your business needs. If needed, we can provide supports to both the job seeker and the employer throughout the interview, hiring, and onboarding process.
Furthermore, we support both the employer and the job seeker with training on the job once hired. As needed, ServiceSource provides supports to individuals, particularly during their introductory period, with learning their job responsibilities and understanding the company culture and workplace policies and expectations. In addition, ServiceSource supports the supervisor and co-workers with any training and education needed to understand the best learning and training methods for a particular individual.
We also work with job seekers who are exploring their career interests and skills. We often partner with employers for job seekers to "try out" different types of employment. For example, job seekers may try out bussing tables in a restaurant or answering phones at an office for a few hours, with a ServiceSource representative present as well, to learn more about their interests, abilities, and skills.
Employers also provide invaluable opportunities for:
Informational interviews.
Shadowing, and tours of their businesses for job seekers exploring their interests.
Training partnerships
Due to funding from state and local agencies, these services are most often provided at no cost to the employer.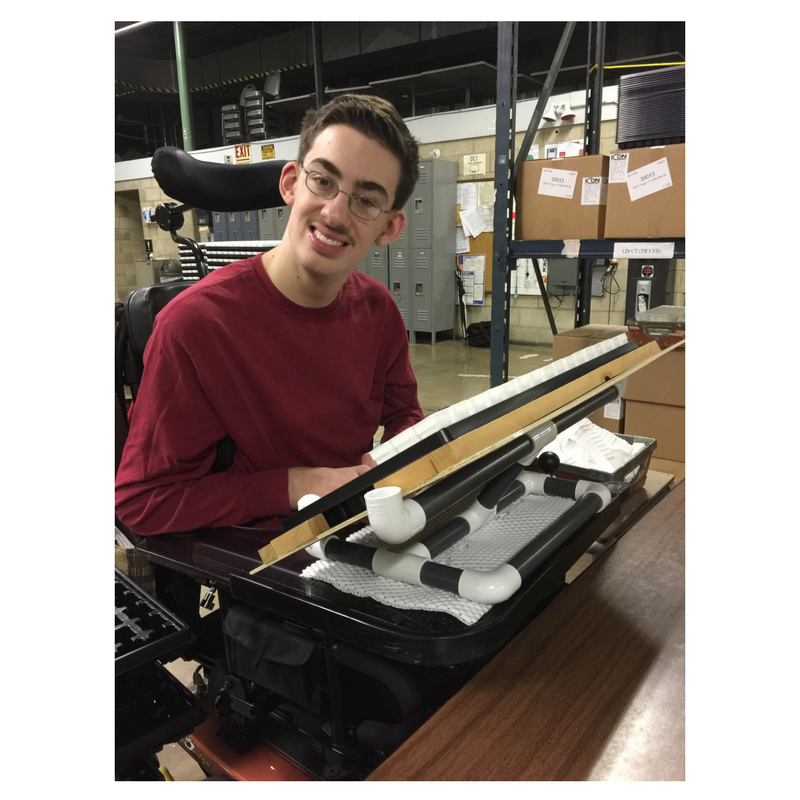 Current and Past Partnerships
ServiceSource has partnered with the following companies to hire our candidates:
| | |
| --- | --- |
| Bank of America | Allied Barton |
| Skipjack's Restaurant | Embassy Suites |
| Westin Hotel | Walgreen's |
| Delaware Park Race Track | Amazon |
| Switch Skate and Snow | Boscov's Department Store |
| Aramark | United States Postal Service |
| Scalessa's Restaurant | Caliber Collision |
| Easter Seals | UPS |
| WAWA | Dunkin Donuts |
| Wegmans | Freddie Mac |
| Children and Families First | Fort Belvoir Exchange |
| Jewish Community Center | Target |
| Nordstrom | Distribution Specialists, Inc |
| Wegmans | Smithsonian |
| Department of Energy | Evolver |
| A Mother's Touch | Progressive Software Computing |
| Home Depot | Giant Market |
| Shoprite Market | Kimmel, Carter, Roman, Peltz & O'Neill, P.A. |
| Sam's Club | Geico |
| Acme Markets | Amazon |
| Maryland Transit Administration | AMC Theatres |
| AMC Theatres | NVCC Community College |
Current and Past Candidate Postions
ServiceSource candidates have attained the following types of positions:
| | |
| --- | --- |
| Software Development Engineer | Cashier |
| Group Printer Technician | Sales Associate |
| Lot Associate | Breakfast Attendant |
| Maintenance Worker | Security Guard |
| Prepared Foods Member | IT Programmer Analyst |
| Administrative Assistant | Film Crew Member |
| Receptionist | Bagger |
| Clerk | Daycare Worker |
| Data Entry | Mortgage Support Specialist |
Employer Partnership Contact Information
Employer, we want to hear from you! If you are interested in being contacted by a ServiceSource representative, please email your selected state using the following information as a guide:
Company:
Location:
Name of Contact Person:
Title of Contact Person:
Email Address:
Phone Number:
Please check one or more of the following regarding interest in potential partnership opportunities:
Sharing of job leads and information about important qualifications of candidates
Receiving disability awareness education and training
Receiving information about Work Opportunity Tax Credits for hiring individuals with disabilities
Hosting an intern
Training partnership
Being a mentor to a job seeker
Conducting an informational interview and tour of your company for a job seeker exploring career interests
Hosting a job tryout or shadowing opportunity at your company for a job seeker exploring career interests and abilities
Sharing your expertise by conducting mock interviews and reviewing resumes of job seekers
Leading a workshop
Learning more about ServiceSource partnerships in general
Other: __________
Thank you for your interest! A ServiceSource representative will be contacting you shortly regarding potential partnership opportunities.
Benefits and Opportunities for Employers Who Hire People with Disabilities
By opening your job searches to qualified people with disabilities, you gain access to a new and vital talent pool of workers
A healthy workforce includes people with different abilities
A diverse workforce gives you a competitive advantage by adding new ideas, viewpoints and approaches to solving your business challenges
Your employees and customers appreciate diversity
Making accommodations for people with disabilities is usually easy and inexpensive, and can actually carry a return
The average accommodation costs less than $500
Companies earn an average return of $28.69 for every dollar invested in making an accommodation
Employing people with disabilities makes good business sense because it has a direct impact on your bottom line
Retention rates among people with disabilities are higher than average thus reducing training costs
People with disabilities are loyal customers to businesses who support them
Customers with disabilities control discretionary income of nearly $200 billion (twice the teen market)
Business Resource Links