Did you know October is National Disability Employment Awareness Month (NDEAM)? The U.S. Department of Labor declared the month-long celebration of disability awareness in 1945, and in 1988 announced a focus on employment. "Americans of all abilities must have access to good, safe jobs," said U.S. Secretary of Labor Alexander Acosta. "Smart employers know that including different perspectives in problem-solving situations leads to better solutions. Hiring employees with diverse abilities strengthens their business, increases competition and drives innovation." Get excited for more impactful stories, pictures, videos, and ways you can build inclusive communities in the workplace this October (and all year long!).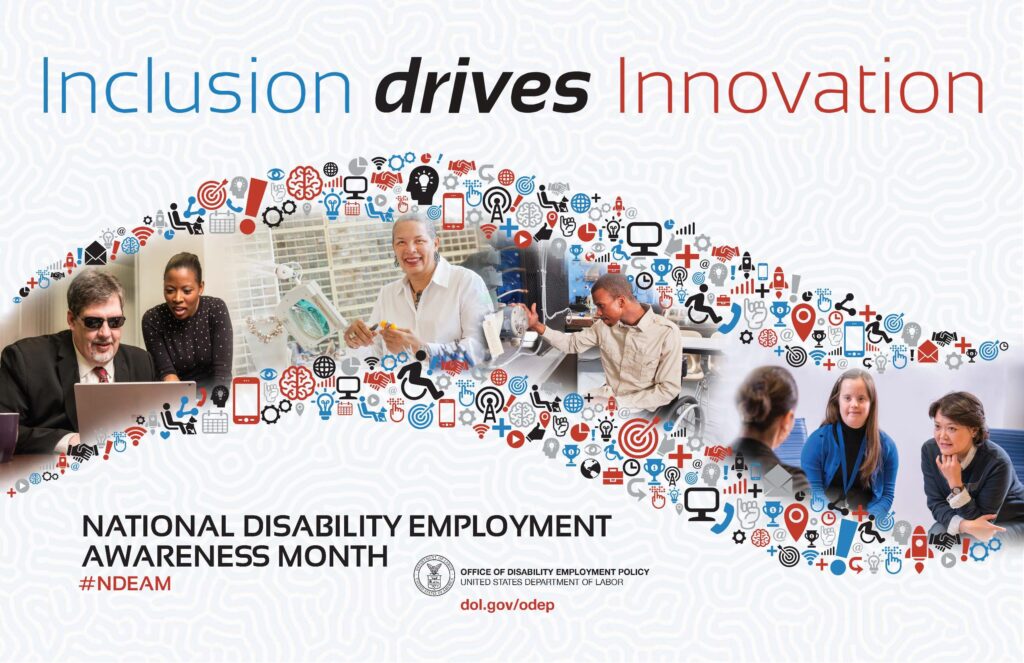 Workplace Inclusion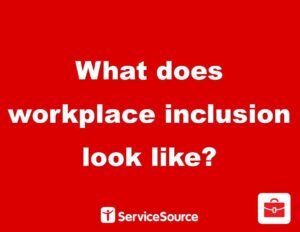 Social Media Response
"It really shouldn't look like anything out of the ordinary…Just regular folks working side by side, with no extra thought given to a persons disabilities, background , religion. In other words, a perfect world." – ServiceSource Board Chairman Paul Thieberger

"It looks like a wonderful office space here at the treasury Site 70 . With lots of hard working dedicated Federal and contract employees working hard together." – ServiceSource Employee Sandy

"Identifying skills, abilities, and potentials in individuals and creating matches with the right positions. Everyone wins in an all-inclusive workplace without limiting beliefs."  – Facebook Member Sue
"Where every employee is an employee. Meaning, a person is not relegated to the "disabled employee" label. Where employees are judged on their contributions versus the accommodations that they require to make those contributions. Recognition that we can all contribute to the workplace is key. Stigma-free environments in the workplace benefit everyone!" – LinkedIn Member Deborah
Videos
ServiceSource: AbilityOne Works
ServiceSource is excited to announce our 5-Year Vision Plan through which we will implement 9 Purpose-Driven Initiatives. For the next 9 months, we will highlight a different initiative, and how we are using that initiative to build inclusive communities. In honor of NDEAM, we will begin with the Employment Initiative. Here's a video of ServiceSource individuals who are contracted to work through the AbilityOne program.
SourceAmerica's 2017 NDEAM Campaign
Check out this awesome video from SourceAmerica featuring our very own Kevin Ogletree. Kevin is a leader on his team at the Department of State where he works on an AbilityOne contract. As mentioned in the video, Kevin is also a self-advocate promoting employment for people with disabilities on Capitol Hill every year. Just another great story in honor of National Disability Employment Awareness Month!