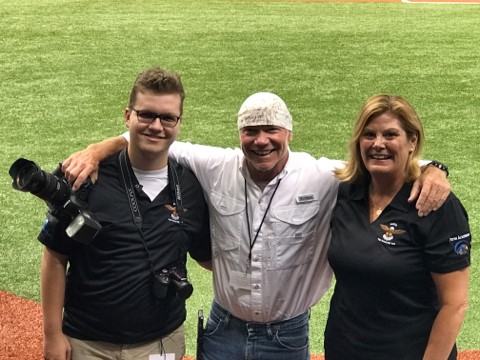 What started as a Little League photography internship leapfrogged to the Majors for Pasco High School High Tech senior Alex Walworth, when he was invited to shoot a Tampa Bay Rays vs. Miami Marlins game at Tropicana Field.
Taking advantage of an opportunity of a lifetime made possible by former Rays Public Relations VP Rick Vaughn and Official Rays photographer Skip Milos, Walworth absorbed every tip Milos shared.
"Skip gave me great instruction on camera resolution, light utilization, and shooting angles," said Walworth. "I couldn't believe I'm right next to my favorite Rays players, taking pictures, living a dream. But I was there to work and shoot photos, not watch the game."
Walworth worked side-by-side for nine innings with team and media photographers and videographers.
"The memories are so amazing, that every time I close my eyes I see myself at Tropicana Field shooting a game from the press credential area," remarked Walworth. "Such a memorable night. An experience I can't put it into words… My goal now is to take this experience and make it my career, AJW Photography."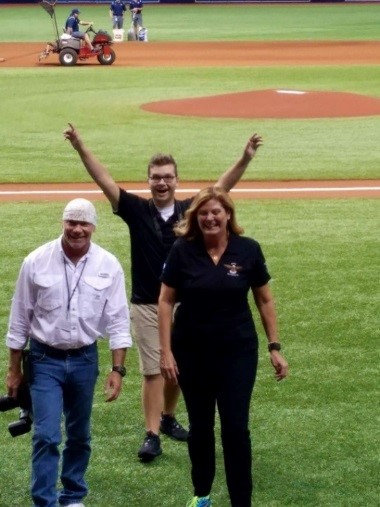 "Skip Milos was wonderful to work with," said ServiceSource Florida HSHT program director Miranda Ray. "When he learned I had a motivated student interested in sports photography, Skip offered to let him shoot a Rays game. This real-time workplace exposure and experience is something Alex will never forget."
ServiceSource High School/High Tech (HSHT) provides high school students with disabilities, ages 14-22, the opportunity to explore jobs and post-secondary education leading to technology-related careers.